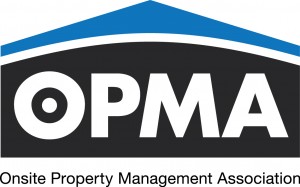 A big focus at Flip.to in 2017 has been better understanding the ins-and-outs of the vacation rental market. It's a segment within our industry that faces all of the same, yet also entirely different challenges than other accommodations providers.
Issues range from regulations and split ownership, to homeowners' associations and conflicting marketing messaging due to third parties. Navigating that space adds layers of complexity that any operator could easily do without.
When we learned about the Onsite Property Management Association (OPMA) and its efforts to advocate for property managers, we were immediately intrigued. Flip.to became members in short order and participated in our first OPMA summit in our hometown of Orlando this past November.
What we took away is that OPMA has made great strides for property managers—and are working hard on loads more to be done. Topics covered included recent legal victories, paving the way for a better guest experience, all the way to the importance of adopting a mobile-first approach, well, everything.
Our resident video-documentarian and fellow Flip.to contributor to the blogosphere, Hunter Garrett, joined me at the OPMA conference and put together these highlights of our 2-days at Reunion Resort. Enjoy!